TRE Visuality is a Real Estate Marketing Company that offers a variety of services that help brokers and agents market their listings with high-quality interior/exterior photography, aerial photography, virtual realities, and HD walk-through videos. Services like virtual staging, twilight photos, floor plans, renderings, graphic design, branded/unbranded slide shows, and property websites are offered by TRE Visuality to meet all its client's needs. The customer service provided by its owners is what makes TRE Visuality the most wanted Real Estate Marketing Company in the market.
Building happy communities through visual arts.
Capturing places to help people to find home.
Our goal is to provide all its clients with the most experienced photographers, the best customer service, and the highest quality products, at all times.
We strive to provide our customers with a variety of products and photo packages that showcase any home, without breaking the bank.
Show your future and present clients that you care about your real estate marketing strategy and hire TRE Visuality to help you sell like a rock-star.
High Quality in all services
Realtors needed a reliable, on-time, high-end & 24/7 service that could help them list their listings faster and, find buyers quicker.
365 Days of Great Customer Support
Trevisuality is going to make you feel at home. The trust is our goal.
Our photo packages and add-on products are designed to fit into the marketing budget for listings of all prices.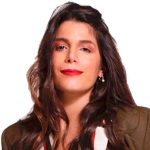 CEO. Creative Director
Jessica Tacoronte
The company was founded by Jessica Tacoronte as a project to join the community through the universal language, the expression of Visual Arts. A leader in conceptual photography, driven and creative, with a natural ability to lead and transform ideas into reality. A high-performing scholar by nature, with graduate studies and a Law Degree from the prestigious Andres Bello Catholic University (UCAB) located in Caracas, Venezuela, and studies in Professional Photography at International Center for Photography and Cinematography (EFTI) in Madrid, Spain. The project included photography and videos of residential and commercial spaces. TRE was the first media company to introduce the usage of drones and 3D cameras in its original city, Orlando. The usage of drones to capture the city from other angles to show the neighborhoods, the recreational areas, and nature made Orlando one of the top places to move in. TRE was able to establish a global connection with Orlando for people looking for a place to call home. Now, TRE Visuality is an On- Demand Visual Marketing for Residential and Commercial spaces in Central and South Florida.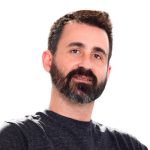 COO. Public Relationships
Carlos Cesar
Carlos Cesar is a Venezuelan American Mechanical Engineer and Real Estate Investor. After getting his bachelor's degree with honors from UF, Carlos spent 15 years around the world, working and living in other cities, and understanding other cultures. Carlos started investing in Real Estate in Florida and some of the countries he has lived in. He gained expertise in looking for houses to invest in, meeting real estate agents from all over the world, and understanding the way that people are connected through listing services to find their homes. These experiences gave Carlos the tools to understand people's needs and provide great customer service for all his clients. Carlos has over 15 years of experience in the Real Estate Industry.
Bill M.
Master Photographer & Videographer. Training Program South Florida
Kevin R.
Master Photographer & Videographer. Training Program South Florida
Nohelly P.
Master Photographer & Videographer North Carolina
Jacob H.
Master Photographer & Videographer Gulf Coast Florida
Cristian C.
Master Photographer & Videographer. Training Program South Florida
Rafael S.
Master Photographer & Videographer. Training Program North Florida
Valentina P.
Chief Information Officer (CIO)